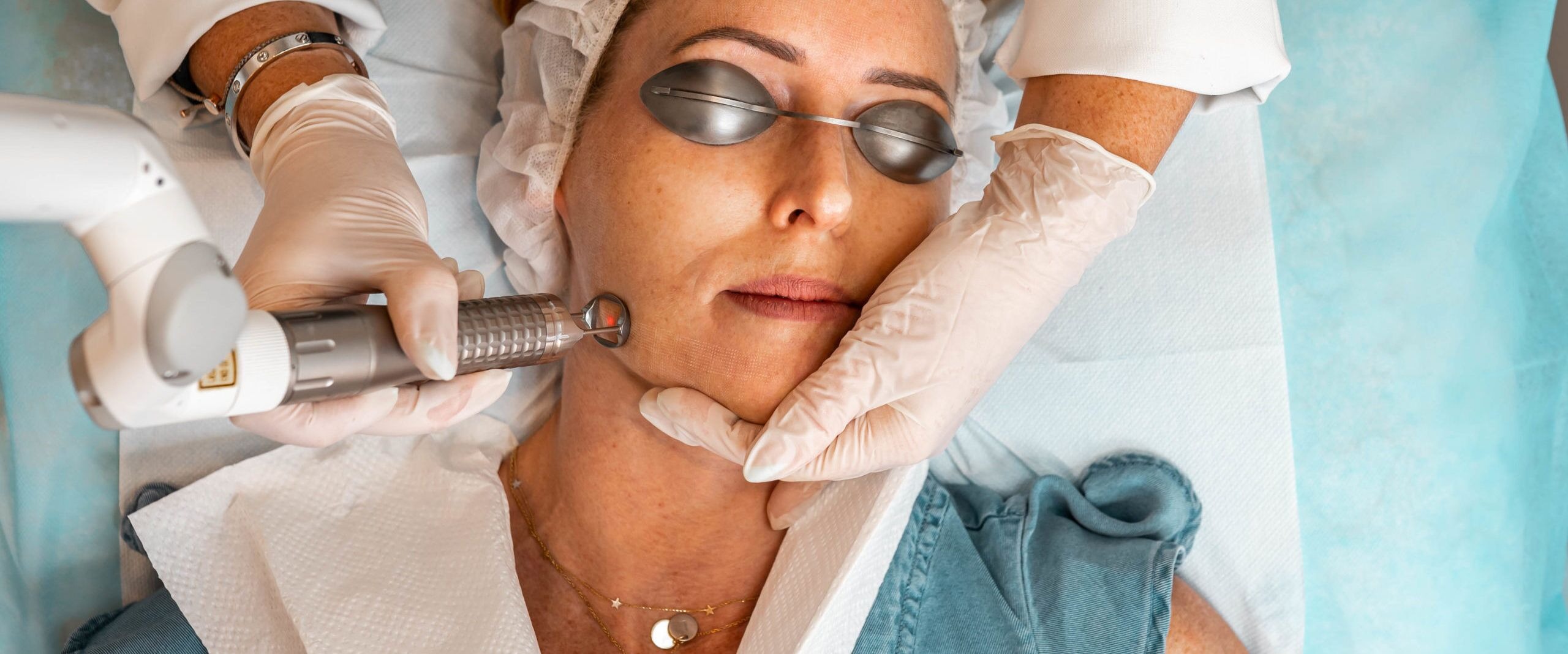 Exploring The Best Types Of Laser Treatment For Skin
Laser technology has revolutionized the field of dermatology, offering a wide range of treatment options for various skin conditions. From rejuvenating the skin's appearance to treating specific concerns, laser treatments have gained popularity for their effectiveness and precision. In this article, we will explore some of the best types of laser treatments for the skin.
Fractional CO2 laser
Fractional CO2 laser treatment is a popular choice for skin resurfacing and rejuvenation. It delivers fractional laser beams to create tiny, controlled injuries on the skin, stimulating collagen production and promoting new cell growth. This treatment can address wrinkles, fine lines, acne scars, and sun damage. Fractional CO2 laser treatment is known for its ability to provide significant improvements in skin texture and tone, resulting in a more youthful and smoother complexion.
Intense Pulsed Light (IPL) therapy
Intense Pulsed Light (IPL) therapy, known as photorejuvenation or photo facial, utilizes broad-spectrum light to target various skin concerns. It is commonly used to address sunspots, age spots, rosacea, and vascular lesions. IPL therapy targets melanin and hemoglobin, effectively reducing pigmentation irregularities and improving overall skin tone. This non-invasive treatment is known for its minimal downtime and can be performed on the face, neck, chest, and hands.
Q-Switched Nd: YAG laser
The Q-Switched Nd: YAG laser is often used for tattoo removal and treatment of pigmented lesions, such as freckles, birthmarks, and melasma. This laser emits short pulses of high-energy light that break down the pigment particles in the skin without damaging the surrounding tissue. Q-Switched Nd: YAG laser treatment is considered safe and effective, significantly improving the appearance of unwanted pigmentation over multiple sessions.
Ablative Erbium therapy
Ablative Erbium laser resurfacing is a procedure that removes the outer layers of damaged skin to reveal smoother, more youthful skin underneath. This laser treatment is commonly used to address fine lines, wrinkles, acne scars, and uneven skin texture. Ablative Erbium laser resurfacing stimulates collagen production, improving skin elasticity and a more youthful appearance.
Alexandrite laser
The Alexandrite laser is known for its effectiveness in hair removal. This laser targets the pigment in hair follicles, damaging them to inhibit further hair growth. Alexandrite laser treatment offers fast treatment times and is suitable for larger treatment areas such as the legs, back, and chest. It is important to note that Alexandrite laser hair removal is most effective for individuals with fair skin and dark hair.